Spreading Holiday Cheer: Student-Run Charities at DHS
Hang on for a minute...we're trying to find some more stories you might like.
Around this time every year, the focus of every person at DHS is School Chest, both the events to raise money and the wonderful charities that it supports. The experience becomes ingrained in all of our minds every year, and students around Deerfield have been inspired to start their own charities. Student charities at Deerfield range from baby onesies to teddy bears and more; read on to learn about these charities and the possibility that they might be DHS' next School Chest beneficiary.
Casey Borovsky, Junior
Over a year ago, Borovsky– along with fellow juniors Katie Abrams, who attends North Shore Country Day, her twin Jake Abrams, at Highland Park, and Highland Park seniors Tyler Froelich and Caroline Berkman– created Born to Be Tees. Born to Be Tees, as described by their website, has a mission of "creating baby apparel that expresses social issues, partner with existing charities, and and jointly raise awareness and promote causes that are affecting not only our generation but future generations." To make its money, the charity sells baby onesies with creative sayings, and each onesie design is partnered with a different charity, to which all profits from that onesie are donated.
Born to Be Tees has been able to help a handful of charities accomplish great things during their time in operation, but doing so has come with plenty of hard work and and lessons learned, even though the charity is still in its early stages.
"I now have a lot more respect for people that have their own huge company because I realize how hard it is to run and own a small business… I realize how hard it is to actually start something from scratch," Borovsky said.
With all of the stress that the school year brings, Born to Be Tees continues to grow through the help of Wendy Abrams, mother of Katie and Jake, who has used her experience with running her own non-for-profit to help Born to Be Tees get off the ground. However, she's left most of the heavy lifting to the teenagers.
"Wendy is definitely a great guide for us… but there are also times we have her step back. For example, she went with us to the first store to talk to a manager and ask about [carrying our product] but after that we went all to the stores alone. So she sets an example, and then we try to do it on our own," Borovsky said.
Borovsky sees college and the future potentially "fostering some growth" for the charity, and she does not see this endeavor as a short-term experience. Ultimately, Born to be Tees has a bright future ahead of itself.
Visit Born To be Tees' website here, and purchase their products here.
Sami Newman, Junior
When she was eight years old, in second grade, Newman was diagnosed with an endocrinological problem and had to endure a series of tests at Children's Memorial Hospital. The tests, while not painful, are especially hard for someone so young to deal with because of the loud noises made by the MRI machine, and Newman found that she was soothed by a teddy bear given to her to use while she was in the MRI machine. This led her to collect teddy bears to give to the hospital for her mitzvah project three years ago, and has now grown into her charity, Mr. I Children's Charity, named after the teddy bear she received as a second-grader. Newman has worked with toy manufacturer GUND to make the teddy bears, which she then sends to Ann & Robert Lurie Children's Hospital in Chicago.
Newman, while unable to actually go into the hospital to see the children due to hospital regulations, takes pride in the reactions she has received for her bears.
"From the emails we've gotten so far… they're first giving [the bears] to kids in the MRI unit and I assume they're going to act the same way I did… just to have that soft friend to hug and be in the machine with you is soothing so I hope they feel that way," Newman said.
While the charity is still in its infancy– Newman estimates that only 20 bears have been donated– she has raised over $1000 in the past month through her website. And despite the small size of the company, Newman still spends lots of time on the charity, especially difficult when balancing the stress of junior year with it. Fortunately, Newman's mom is ready to jump in whenever the workload gets to be too much.
"High school… [makes] it really difficult," Newman said. "This summer was really easy because I wasn't doing anything… but now the stress has gotten to me and my mom… Right now I need to focus on school and have that balance and [my mom] will take over," Newman said.
Newman is hoping to enter the medical field in some capacity in her adult life as a career, which should lead to even more bears being sold over the years and brightening the days of children all across Chicagoland.
Visit Mr I Children Charity's website here, and donate under the "Donations" tab.
Matthew Miller, Junior, School Chest Co-Chair
Since this past summer, Miller has been working– along with fellow co-chair and junior Dani Gottstein and the rest of Student Council– to raise as much money as possible for this year's School Chest recipient, GIPPCC. GIPPCC, of course, helps provide children with palliative care so they suffer less with a horrible illness. In addition to great charities like GIPPCC, Miller loves that the charitable spirit runs deep through Deerfield, well beyond December.
"Having one charity to support makes it really easy to rally behind. But the feelings that School Chest embodies, like charity, compassion and inspiration, are applicable to really any philanthropic organization… So for people to be giving money to other organizations during School Chest, I would encourage that… It's still epitomizing the spirit of the month of December," Miller said.
Miller, in fact, would even hypothetically consider a student-run charity for School Chest, given that it could be easily marketed and successful for the fundraiser.
"Assuming the charity is close to home, relates to the students, and really can make an impact with the help of students and staff at Deerfield, we can definitely put them through the process we go through over the summer of narrowing it down," Miller said.
School Chest is, in the end, very hard for Miller, Gottstein and Student Council, but is rewarding, and there are definitely lessons to be learned from the process.
"A lot of it lies in communication and reaching out to other people, because in a community like Deerfield, people have a spirit of generosity," Miller said when asked to give advice about raising money for charity.
Miller's advice is not an end-all and be-all of raising money– Borovsky and Newman each have their own strategies for raising money– but it's a great place to start, and being charitable is something that anyone can do at any age. All one needs is a cause they care about and amazing things can be done.

About the Writer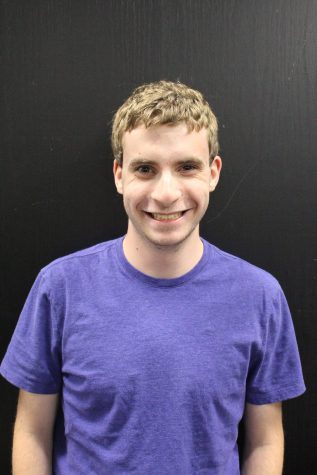 Jon Becker, Staff Reporter
Staff Editor Jon Becker is happy to be back for his second year of Deerprints. During the day, Jon enjoys all of his classes, especially those with...