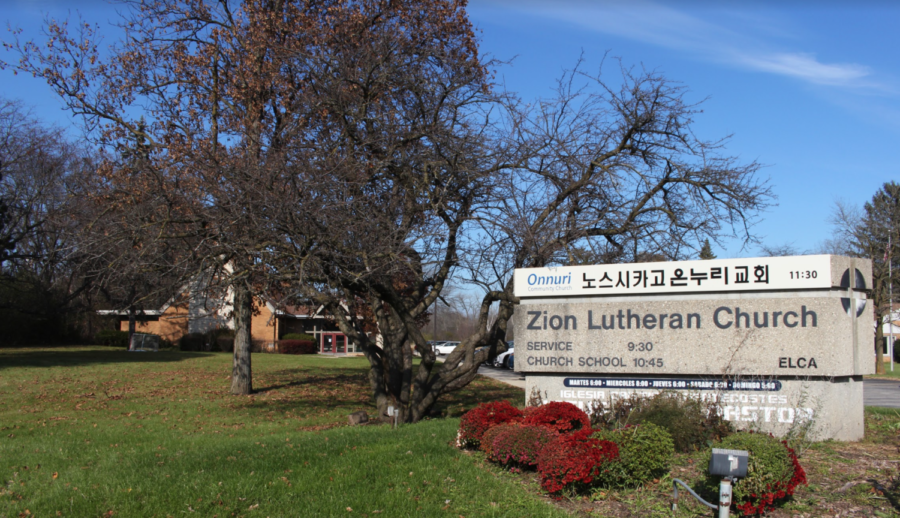 Lily Emalfarb
The village of Deerfield has had a fraught history of attempting to provide low-income housing for its community. Maybe the planning isn't quite complete, or maybe it's the homogeneity of the town, but either way, Deerfield has yet to provide comprehensive housing options for low-income households. However, unlike the case held over half a century ago in 1959, a new plan has the potential to come to fruition.
In 1959, Deerfield approved a housing development of 51 single-family homes to be built; however, many residents and village leaders grew angry when the developer publicized  his intention to sell up to 12 of those homes to African-American families. Because of enraged residents in a nearly all-white suburb at the time, a stop-work order was issued, placing the project on hold. This led to a debate over racial integration and property values, and despite two model homes being partially completed, village officials ultimately bought them and then decided to build two parks–now known as Mitchell Pool and Jaycee Park–on the property intended for the project.
Now, half a century later, Brinshore Development is planning to build 12 apartments for "workforce housing", and 12 apartments for people with disabilities (individuals capable of independent living), on the flood plain behind Zion Lutheran Church in Deerfield. Despite getting approval from the village board, the developer now has to come up with the funding to build it.
"The developer doesn't have the funding right now. So at the very earliest it would be a year from now," Zion Lutheran Church's Pastor David Kyllo stated. It seems most people are on the same page, as Deerfield's Mayor Harriet Rosenthal also has a sense of when this plan may be executed.
"My guess is they're going to shoot to build it in 2020," Mayor Rosenthal stated. "Right now it's a preliminary development plan, and it went back to the department for a final development plan. It's in its final stages, but it probably won't be final until the end of this year or the beginning of next year."
Mayor Rosenthal has high hopes that this plan will be executed. If built, these apartments would be funded for at least 30 years. After the 30 years are up, the developer would need to find more funding in order to keep the low-income housing up and running.
"I think the church is actually doing it for 100 years, but the way funding works is a 30 year funding plan. As long as they have the funding after 30 years they can continue," Rosenthal said. Funding hasn't been the only issue that arose during this project though.
Not unlike the first time a low-income housing plan was proposed back in 1959, the Deerfield community hasn't been all too supportive of the project. Kyllo said "There are some people in the community who don't want it to be built here. It bothers me that the opportunity for people to move into Deerfield is against what some people would hope for. That to me is rather distressing because I feel that everyone needs a chance to show that they can live and be a good citizen." As a role model for the church, Kyllo said "It grieves me that there would be so much of a contention." Mayor Rosenthal on the other hand claims it has more to do with how homes values will change rather than the people who will live there.
"I don't know what goes on in people's homes, and what they're saying in their homes, but in public meetings the opposition has not been a fear of people who might live there, so much as a concern about changing the zoning. I think the biggest fear, and I think it has been proven to not be true, the biggest fear is economics, and that it will reduce the value of the surrounding homes," Rosenthal stated. When looking at houses in other towns that have also gone through the same thing, Rosenthal claimed "they look at the [low-income] houses that have sold around it, and did they lose market value because of it." Rosenthal encourages residents to consider looking at the book But Not Next Door for it talks about the earlier situation from 1959 that occurred d in Deerfield. Addressing the drop in housing value, Rosenthal says the book claims "If there's not a flight the value will not go down."
Despite the anxiety and tension within the community, both Kyllo and Rosenthal think the low-income housing will bring good things into Deerfield. "A good part of low-income housing is that people who have not been able to afford housing in Deerfield up until this point, some of those folks will be able to live here," Kyllo stated. Deerfield has always been an expensive place to live, especially with the high property taxes. By providing low-income housing Kyllo thinks it will actually draw those who grew up in the town back. "I think that people who want to come back here would be happy to do so." An asset to Zion Lutheran Church, Kyllo comments on just how important the church has been to all of this.
Many years ago, the Zion Lutheran Church originally planned to build a cathedral next to the church, but  ultimately, they decided on a radically different plan for the available nine acres. "What better thing for a church to do that, to provide something like that," Kyllo said. "I think that this is something that the church can actually give back to the community." Agreeing with the generosity shown by the church, Rosenthal said "it's really the goodness of the church in wanting to fulfill a mission, their mission. The thing I would say is not to fear the unknown. There are definitely needs in the community, and that's what the board is trying to do–is to meet the needs of the community. Because the church's mission is to do good with their property, because this is almost nine acres of property that they're leasing, it's an opportunity for the community to do this."
Remaining hopeful, Kyllo leaves us with a reminder that "the community may not appreciate it right away, but I think that in hindsight, a few years from now, they'll be thankful that [the low-income housing development] was built and that it has contributed to the well-being of the people of Deerfield."