Reading in to Freshman English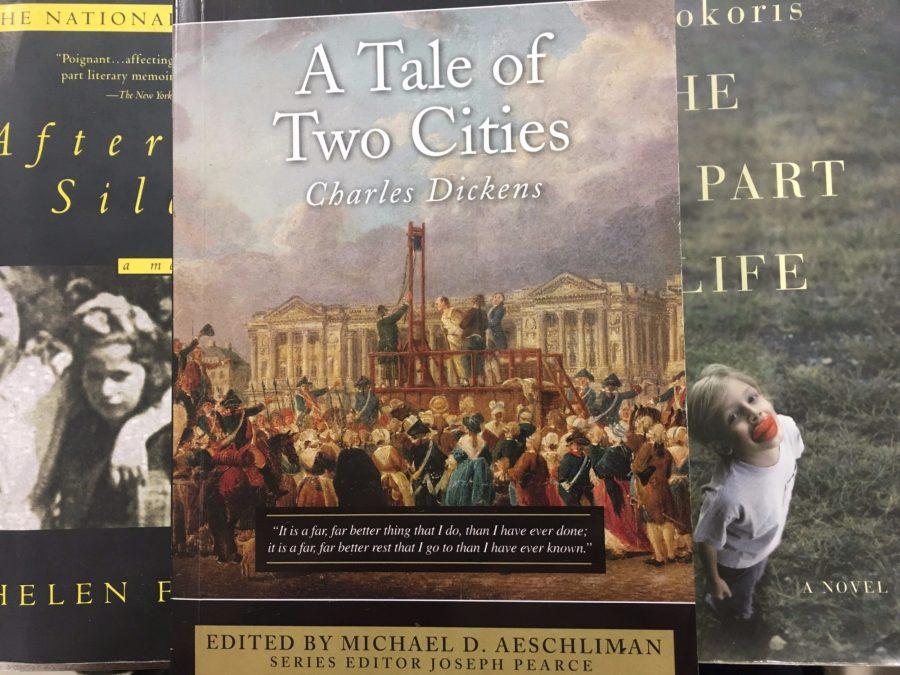 "It was the best of times, it was the worst of times." The well-known opening line of the novel A Tale of Two Cities is one that is definitely relevant when it comes to freshman year at DHS. Although the phrase can be applied to the general high school experience, these words are mainly associated with the novel itself, and the experiences students have with it in their English classrooms.
At DHS, English teachers have the freedom to select which books are read and taught in their classrooms. And especially in freshman year, the selected novels seem to have great importance. They give students a basis in high school literature, and set the tone for the years of english classes to come.
"One thing I look at is the skill set we're trying to cover and think of what texts are good for those skills," said freshman English teacher Buffy Sallee when asked about the reasoning behind choosing the books she does.
There also seem to be other factors involved in the selection of these novels. Sallee went on to explain some of the other things that contribute to her book choices.
"I think there's a lot of thinking about student interest, the appropriate level of challenge, and then also thinking about what real world topics you want to make sure that you cover that aren't covered by state standards," Sallee said. "So maybe my students need to learn how to do argumentative writing, but I can also be thoughtful about what text I'm bringing in and what issues it'll bring in."
This year, her freshman students are reading books that bring in many relevant themes, such as The Rich Part of Life and Persepolis. The Rich Part of Life,  a novel by Jim Kokoris, explores the bonds between family and Persepolis by Marjane Satrapi devolves into what Iran was like following the Islamic revolution, and according to Salle, opens an avenue to discuss how Islam is viewed in society today.
Eri Tanimoto, another English teacher of the freshman level, agrees that student interest plays a large role in the process.
"A lot of them are connected to, or in response to, students' feedback in the past," Ms. Tanimoto noted. "Over the years I've tried different works, and these are the ones that, to varying degrees, but for the most part, students have responded positively to."
Beyond texts that are relevant to student interest, there also seems to be a focus on the classics of literature. Along with the ever-popular A Tale of Two Cities, most classes also read a work of Shakespeare. This is a decision that Ryan Leist, the head of the English department, avidly encourages.
"I feel that any freshman new to DHS should have some exposure to Shakespeare at some point," Leist explained, "Whichever form, or whichever play that is, it doesn't matter because I think that that's sort of a rite of passage moment that all freshman need to be exposed to the showman, the bard, and learn about his style and become familiar with some of the themes that are embedded."
Although Mr. Leist does not teach a freshman English class, he still plays a large role in the selection of the novels. In order to have their novel choices approuve, teachers have quick discussions with him. Other than that, the process of assigning books to the classes is pretty straightforward and simple. The only other requirement is that the teacher feels it's a good fit for teaching and for the students. These novels are taught to broaden the student experience, after all.
"That's what I like about English," Sallee noted. "That you're not just reading books for pleasure; you're also learning more about yourself and your world through the process."
About the Writer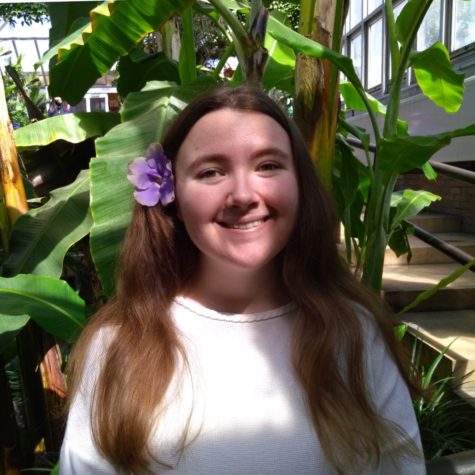 Galina Bouyer, Editor-in-Chief
Galina Bouyer, graduating in 2020, is glad to be back for another and final year of Deerprints. She originally joined Deerprints because she loves to write...