Takeda's Boston Move Raises Concern in Deerfield Community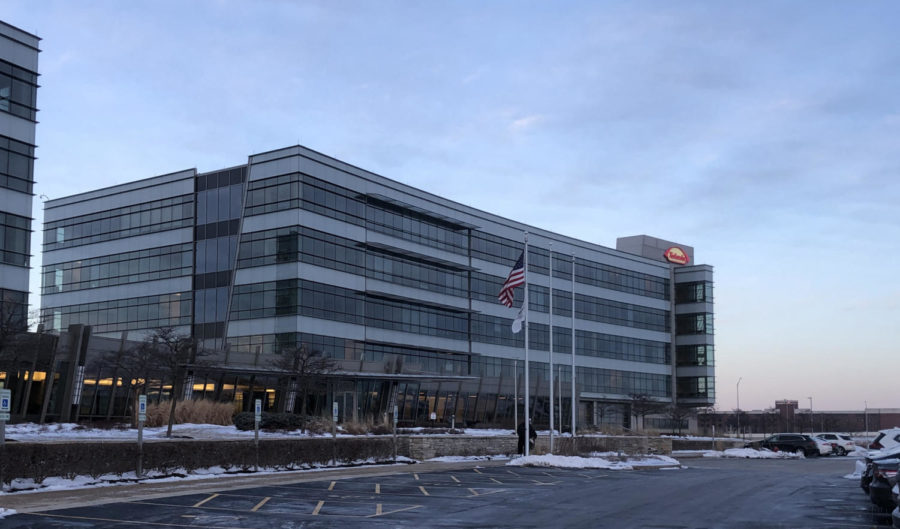 If you drive down Lake Cook Road, past Home Depot and Portillos, and cross the bridge that spans I-94, it's hard to miss the three glimmering glass buildings on the other side. For years, those buildings have been the headquarters of Takeda, a Japanese pharmaceuticals company that employed numerous Deerfield residents. But as of September of 2018, Takeda announced that it would be moving its headquarters from Deerfield to Boston.
"I was very sad," said Mayor Harriet Rosenthal, when asked about her reaction to learning about the move. "Those buildings are beautiful, and Takeda is a nice corporate partner with the village. We were happy to have them here." Takeda released a statement in early September of 2018 announcing their plans to relocate. Rosenthal was notified the day before.
The news didn't come as a surprise to Michael Baumann, an old employee of the company. Back in 2015, Baumann was an associate director of business planning working in a branch of the vaccine department when he learned that his division would be moved out to Boston. "At that time they were giving a maximum of two years to move the entire organization out there," Baumann recalled.
In 2015, Takeda had been acquiring plenty of new companies, and thus expanding the amount of sites they had spread across the United States. Baumann explained that both in 2015 and now, over three years later, the motivation for the move is the same.
"The thought was to consolidate," Baumann elaborated. "I knew that going in when I started, but I was under the impression that they would consolidate and bring everybody to Deerfield. Because there was that beautiful building there, there was plenty of space, and the number of people that we were bringing in to the unit was not that many . . . I figured the manufacturing facilities would stay at least for the short term, but then we would all consolidate into one space. But then in June of 2015, they made a "wonderful" announcement saying: 'We're going to be consolidating, but we're going to be moving out to Boston.'"
Of course, Takeda will be leaving behind more than empty buildings. Many Deerfield residents also have questions about what comes next for the village, and what exactly will change now that such a large and important presence is leaving the community.
"There will be an impact," Rosenthal confirmed. "[Mainly] in terms of the people who use hotels; who come there to do business with them and use hotels and restaurants. That would have an impact that's not measurable." Because Takeda is an international company based out of Japan, many employees travel for work and end up staying at local hotels. With the move, however, the business that traveling employees provide for those hotels will also be leaving Deerfield. Another possible consequence could be a loss of business for the restaurants that employees attended during lunch breaks—although, as Rosenthal wryly pointed out, "Takeda has a fabulous cafeteria, so I don't know how many people go out for lunch."
And despite any fears to the contrary, not much may actually change because of the move. Takeda is not leaving right away; according to Rosenthal, the company is still going to be present in Deerfield for about another year to year and a half. Any revenue gained from taxes will therefore stay the same. This serves as a source of income for both the village and school districts, as well as a way to ensure that the hole left by Takeda will soon be filled.
"The buildings will still be taxed, whether they're in use or not," Rosenthal confirmed. "So it will be in [Takeda's] best interest to get them sold."
However, Takeda is not the only company who seems to be moving away from the suburbs and Deerfield in particular. Mondelēz International, which controls brands such as Oreo, has recently moved out of Deerfield and into Chicago. Back in 2016, Beam Suntory also moved its previously Deerfield-based headquarters downtown.
"I think it will impact the community. It depends on how much of a presence they keep. But I think that might also be a temporary issue as well," Baumann explained. "I think that it is a shame, but that it also presents an opportunity."
That opportunity might have something to do with the growth of new business activity in Deerfield. For example, the Beam Suntory move allowed Caterpillar Inc.—a company that creates construction equipment and brings in 55 million dollars of revenue—to move in. They're now headquartered in Deerfield. And while they certainly aren't new, other businesses like Walgreens haven't felt the need to move their headquarters, even with moving thousands of employees to Chicago late last year. The question then becomes what exactly it is about Deerfield that makes it such a go-to place for this many companies?
"I think mostly it's our location," Rosenthal admitted. "We're between the two major highways: the toll road and 94. We have two train stations where people can easily commute, one way or the other. We work very hard on the reverse commute, and we have buses that pick people up at the train . . . And then, we also have a wonderful village." The hope is that these qualities will continue to provide incentive to attract companies and keep Deerfield's business landscape thriving.
Overall, Takeda's departure from Deerfield marks a shift in the community. "We are sorry for the people who will either have to move or find new jobs; our heart goes out to those people," Rosenthal stated. Still, she remains optimistic for the future of business in Deerfield, noting that "when one door closes, another one opens."
About the Writer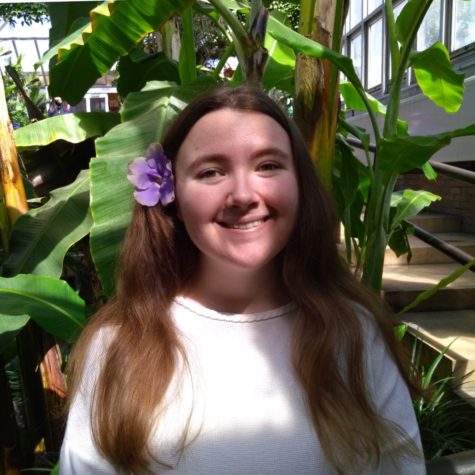 Galina Bouyer, Editor-in-Chief
Galina Bouyer, graduating in 2020, is glad to be back for another and final year of Deerprints. She originally joined Deerprints because she loves to write...