"Ideas Worth Spreading:" DHS Finds Voice Through TED Talks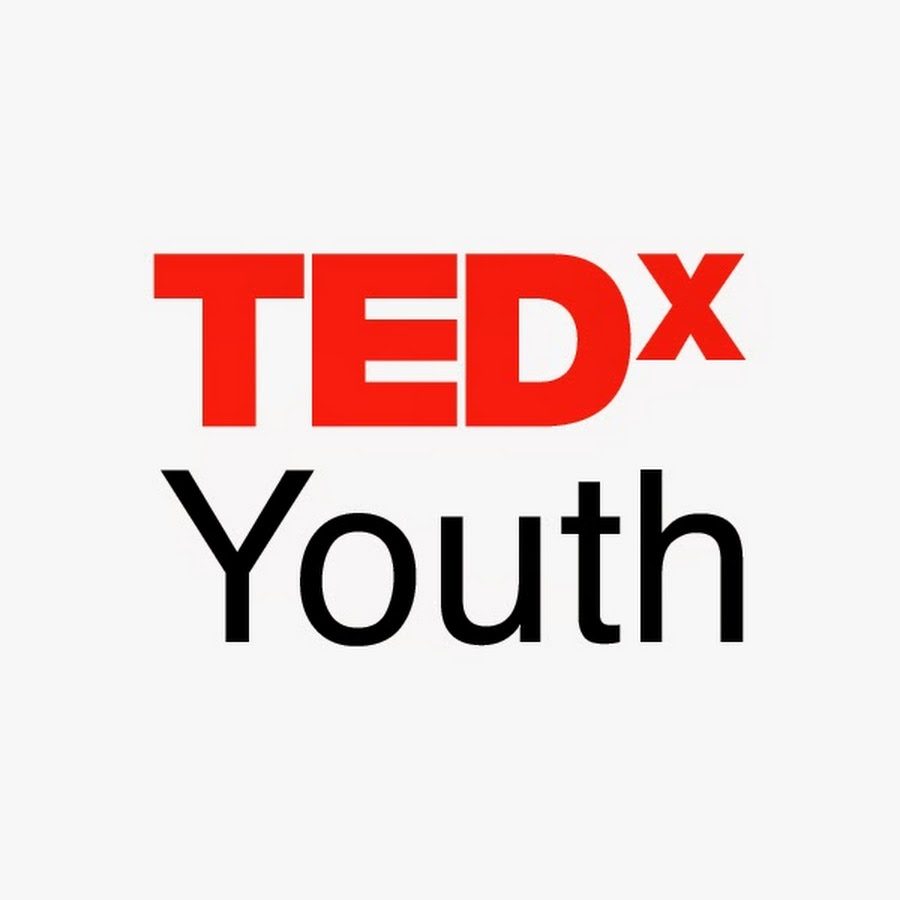 DHS students are no strangers to TED Talks. Even if students aren't motivated to explore the variety of topics the talks cover on their own time, teachers will often show relevant talks in classrooms or even homeroom. And, as many know, senior Kyla Guru gave a TED talk of her own during the summer of 2018. Now, though, a new opportunity for students to engage with these educational talks has opened up; DHS will be hosting its very own TEDxYouth event in February of 2020.
TEDxYouth events, while technically considered TED-affiliated, are independently organized and targeted towards younger students, as the name implies. The event in February won't only be featuring student talks, however; it's actually student-driven as well. DHS seniors Griffin Minster, David Brostoff, Charlie McKinney, Orli Sheffy, and Abby Miller are the students who are overseeing the organization of the event.
Minster was the one to first pitch the idea of bringing TED talks to DHS. "[We] were very interested in TED Talks," he explained. "We knew it was something that colleges had, that other high schools had, across the country, so we knew it was actually possible."
It's true that TEDx conferences through schools have become more and more prevalent in recent years, encouraged by students and teachers alike. All that's required to be affiliated with the organization is an official TED license, which is free to apply for. This makes some of the logistics significantly simpler. Organization of the event itself, however, can be a little more complicated; there are a lot of moving parts that need to be pinned down in order to have a successful series of talks. Currently, the event is scheduled for February 19 during second and third period, and is going to be held in the studio theater. Earlier in the year, however, there was a small issue with timing. Originally, the talks were supposed to be held during the month of October, but they were later pushed back to February to give applicants more time to work on their speeches and organizers more time to plan the details of the event itself.
Another slight bump in the road came in the form restrictions from the TED organization itself. For events that are run independently of TED, there are a few more rules that organizers need to follow. "Since no one on the planning committee has attended an official TED conference, we're only allowed to have 100 attendees," Minster explained. "Two of our speakers are Ms. Sager and Mr. Sykora, so we are inviting their second and third period classes, which will bring us to about 80 people. And then we'll figure out some other method to get the other 20."
As for the rest of DHS, "What we're hoping to do is get some sort of live stream, so that even people that want to watch the event but unfortunately can't go in person would still be able to," Minster stated.
Despite limits on the technical number of attendees, the hope is that these talks do have an impact on the school. Like all other TED events, they allow for speakers to cover a variety of topics; TED does, after all, stand for "technology, entertainment, and design." Giving students the opportunity to explore and explain different topics through their talks is what Minster hopes the event will bring to DHS.
Erin Keating, one of three students who will be speaking in February, hopes that the subject of her talk reaches and impacts other students. Having been an athlete for most of her life, Keating applied to be a part of the event because she knew she had something she wanted to talk about. "Really, the topic was what made me want to give a TED talk. I have dealt with a lot of players and coaches in my athletic experience who I don't think really understood the purpose of youth sports." Keating confessed. "I just think that we're losing the idea of what teenagers should have in sports."
The issue, according to Keating, is the privileged mindset that a lot of students in the North Shore bring with them when they play and participate in sports. "I think when you come into athletics with the attitude of: 'my parents pay you, so I play in matches,' I think you then, unfortunately, will enter life with an attitude of: 'I should get things' instead of 'I have to work really hard for things.' And athletics are meant to create the hard work mindset," Keating said.
As someone who regularly watches TED talks, Keating believes that this event is going to be a way for her and other speakers to really reach out to the student body. It's what compelled her to fill out the application in the first place. "I hope that it encourages at least one person to really reflect on the value they place on the sport that they play and their practices," Keating said. She considers all of the talks to be "important stories to share" and hopes that through discussion of ideas, the speakers will be able to impact the student body for the better. "We can't change it if we don't talk about it," she declared.
The talks aren't only open to students. Ella Sager, a teacher in the math department, is one of two teachers who will also be giving a talk in February. Her talk is tentatively titled "Zooming Out: A Perspective on the Bigger Picture." Sager, through her talk, is hoping to primarily focus on teaching students and fellow staff members about the significance of gratitude, and how it can make for a better experience in school and life in general.
"We're so focused on numbers here," Sager explained. According to her, it's all a question of " 'How many AP classes? What's my ACT score? How many times am I taking it?' And then even broader than that, social media numbers. How many friends you have, how many likes, how many posts. And we get so consumed in this competitive, consumer-driven world that we forget about the bigger ideas in life."
As a teacher, Sager also hopes that this message reaches not only students, but her fellow staff members as well. "I think that not just students focus on the numbers but sometimes teachers are so focused on grades as well, as opposed to the bigger picture," she said. "As a math teacher, I know that you may not remember what I taught you in class and geometry sophomore year. But what I do hope you remember is the community that we built." Having attended and graduated from DHS herself, Sager hopes that her perspective both as a teacher and as a past student will help students and staff connect with her message.
Along with Keating and Sager, Chris Sykora (teacher), Evvy Procell (junior), and Tess Ballis (senior) will also be giving talks in February. Their topics–which range from the importance of creativity in schools to living with albinism to a closer look at avoidant restrictive food intake disorder–cover many different ideas, but they all hope to reach out to and impact students.
"I think it's just super interesting to bring here because I feel like TED talks are something that a lot of [the] time we'll be watching in English or social studies classes, or that people just watch on their own time," Minster concluded. "So being able to bring that to DHS and get student and faculty voices heard, and being able to talk about a topic that's genuinely interesting and that you don't think people know enough about, I think that's really powerful and something that is definitely great for the school and for the community."
About the Writer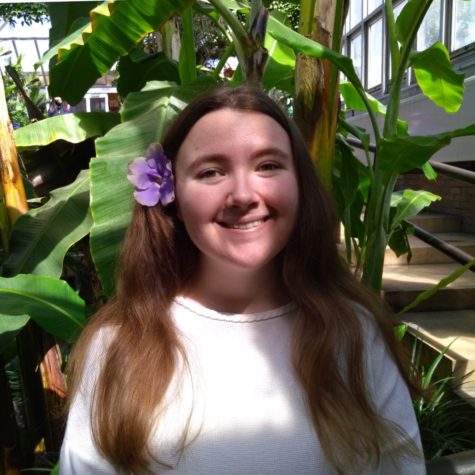 Galina Bouyer, Editor-in-Chief
Galina Bouyer, graduating in 2020, is glad to be back for another and final year of Deerprints. She originally joined Deerprints because she loves to write...