Senior earns Prudential Spirit Award for annual fundraiser
Hang on for a minute...we're trying to find some more stories you might like.
This year, Senior Alec Lopata has been selected for the Prudential Spirit Award in honor of his charitable event Bands Battling Cancer, which was created to honor Junior Jack Trapani. For the past 20 years, the Prudential Spirit Award has acknowledged students for their hard work in the community and given them the chance to compete in the nationwide celebration of "giving back." Students are recognized at the high school, state and national level, and the top ten students in the country win a trip to the capital.
Lopata was inspired six years ago when Trapani was first diagnosed with Leukemia. During this difficult process, the Lopata family would help by giving support and home cooked meals to the Trapani family. At that time, Lopata had just returned from a weekend retreat with his temple and was inspired to put money towards this cause.
"As a kid early on in elementary school, we were good friends," Trapani said. "When I got sick, we still maintained that relationship, except we didn't spend as much time together due to treatments and hospital visits."
From these humble beginnings, Bands Battling Cancer is now in its seventh year has raised over $34,000. The event includes performances featuring student entertainers in the community, judges and signed raffle items. All funds from the evening, including admission fees and raffle tickets, are donated to the American Cancer Society. In its first year, 2009, although Jack was undergoing treatment, he still attended Lopata's event, which hosted over 250 people.
"I was hoping that he would be able to see the event because it was honoring him and he was the first person I had ever really knew with cancer," Lopata said. "He was really one of the only close friends or family members to be diagnosed with cancer that I knew, so I really wanted to honor him and have him know that we were there for him."
Every aspect of the event, from booking the venue to picking the raffle items, reaching out to bands and finding judges who were musical professionals, was planned and coordinated by Lopata himself. Organizing the event has been exciting throughout the years and it has also impacted Trapani in big ways.
"It really means a lot in a lot of ways, because the community was a big help for me through the illness and I'm not sure what I would have down without it," Trapani said. "Alec helped the cancer community in general and specifically to honor me meant a lot and I don't know how much I can stress that."
This experience has allowed Lopata to feel extraordinary and increased his level of confidence. He explained that he used to be extremely shy and accepted everything at face value. Addressing groups of over 250 people and building personal relationships with others that have meant the most to Lopata. The highlight of Lopata's experience has been celebrating the lives of others who have been touched by cancer.
"After the performance of one of the drummers in one of the bands, his parents told me he had brain cancer as a kid," Lopata said. "I was able to bring him back on stage have everyone recognize him for his survival as well and I thought that moment was great because he had never gotten that type of recognition and no one realized it when he was playing. He was great."
Due to his efforts, Lopata has been recognized as this year's recipient for the annual award given to one DHS student for their selfless actions and efforts in helping the community. On average, about 10-25 students apply each year, and those awarded are picked by a selection committee, including DHS college counselor Kristen Doktor. They look at the impact of the event on the community and the length of time that it has been running when making their decision.
"What started as a middle school Battle of the Bands has grown into a fundraising extravaganza and has continued to grow over the years," Doktor said. "In 2012, Alec was named an American Cancer Society Distinguished Youth Service Volunteer of the Year for his work. Alec has impacted so many people throughout his work."
After following the application process for three years and finishing as runner-up in the school each of those times, Lopata feels that it was his dedication that gave him an edge this year. Now, in his senior year, Lopata has begun training a protege who will be learning and following him around this year to keep the event strong at DHS. He also hopes to host Bands Battling Cancer events in college, at Claremont McKenna.
"I think that this whole process of Bands Battling Cancer has completely changed who I am," Lopata said. "I was just some kid, just a regular elementary school kid. This has taught me that we should all be working to help others and make the world a better place for everyone else."
Trapani, who began this entire process and inspired Lopata, has been living cancer free for four years now and continues to attend the events each year.
"This event kind of opened my eyes to recognize that yes, I am a part of this community and I need to start helping it," Trapani said. "It really kept me going, it did more than just make me feel good about myself, it helped me help other people."

About the Contributors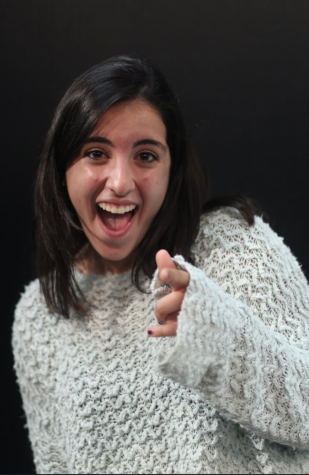 Lizzie Youshaei, Editor-in-chief
Now in her third year as a writer for Deerprints, Lizzie is excited to continue her work on the paper. What excites her most about the Deerprints in particular...