Classic Hits: DHS retiree reflects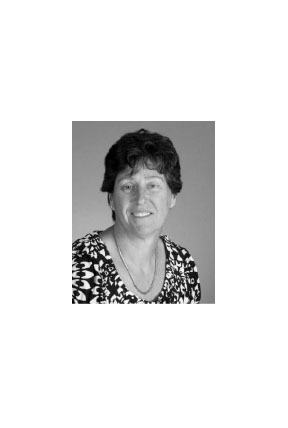 Hang on for a minute...we're trying to find some more stories you might like.
Each year, those who will be at DHS the following fall inevitably have to say goodbye to a quarter of the school, as the senior class graduates and moves on to college, military, gap years, or work. But, of course, there are always DHS employees who follow the graduating class onto their next phase of life. Fine and Applied Arts department chair Susan Johnson is the only DHS employee retiring this year, but with years of experience working in the building as a coach and teacher, along with a positive disposition on life, she has enough stories and advice to fill multiple teaching careers and multiple lifetimes.
Johnson has a long and storied history at DHS. She graduated DHS in 1981 and has taught here since 1991, starting as the first director of Deer Park Teaching and Learning Center, six years after she started coaching at DHS in the fall of 1985. This year is her ninth as department chair.
Johnson has spent much of her adult life in the building and out on the softball fields, and she's also had the fortune of watching her three daughters—including Elizabeth, who graduates this year—grow up in each of their four years at DHS. Johnson acknowledges how much of an advantage that was for her.
"I think it's been really cool being in the community watching [my kids] grow and being able to work here in the school. I don't know how other parents do it because I feel like high school students are so involved in school, and so when you get to high school they sort of have to cut you loose in that they let you go to school and then you have all this homework to do, I'm not sure when they see you. So it's been really selfish for me, but it's been really nice when one of them stops to get lunch money, or see me in the hallway, so to still have that connection throughout their high school career," Johnson said.
While there was an obvious advantage for Johnson in having her girls inside the building to come and visit her, she also believes that having their mother in the building (and a father who also works in the district) presented some tough situations for her kids, both around school and with their mother as their coach.
"The downside is I think it's been harder on [my kids]. I have always been harder on them when they're on my team so no one can say 'oh she's getting a break because she's the coach's kid.' … I think things have happened because I'm a teacher where my kids have been excluded from things, not because of them as a person but because their mom's a teacher or their dad works in the district. And so I think they've had to figure out how to navigate that, so that's kinda been the yucky side," Johnson said.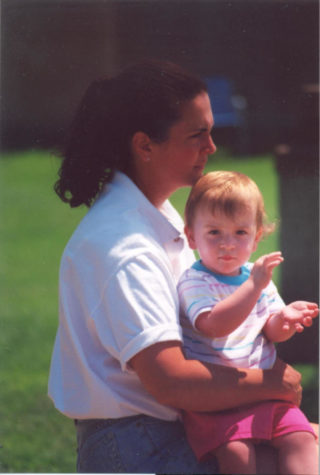 Despite the issues that occasionally popped up regarding the potential conflict of interest with her daughters, Johnson always tries to see the good in everything. It's that optimism that Johnson believes has allowed her to be so well-respected and successful at DHS. She would encourage any other new teacher who is given the opportunity to teach at DHS to follow that advice. DHS has a very intense and competitive culture, and Johnson goes against the grain with her philosophy.
"Early in my career I was accused of … always seeing the silver lining, [but] that's who I am and I don't think that's such a bad thing. So I would encourage teachers to always find the silver lining when you can, there's gotta always be something there, positive even though 90% of it feels negative, trying to find that positive piece … Our job [of being teachers] is hard, we work with kids and situations comes up, we work with colleagues and it's not always positive, and I think that's OK, but find some positive in it so you can work with it and grow from it."
Johnson's time as a department chair and coach helped form another very important piece of her moral foundation: to not be afraid to ask for help when in need. When she became department chair, she made sure to utilize her more experienced colleagues when in need, and it is those who she will miss the most.
"I really am going to miss my department. Although I was a teacher here and then became an administrator, they had to know me and embrace me in a different way and they didn't have to. We've had other teachers come from within and it hasn't worked well, it's been a perfect fit for me, but it's taken time. Mr. Campbell in particular took me under his wing when I came in and I try to pay that forward to other new department chairs… so I think in particular the other department chairs. Being a coach and being raised in a family of six kids I always have that team mentality, and so I think maybe that's why to pick any one person or one thing, because I don't operate in isolation so I always want to know who on that team can help me."
After over thirty years of devoting so much of her time to DHS and ensuring that everyone has their opportunity to both find a positive and receive the benefit of the doubt, Johnson knows that it will be tough to fill that hole in her own life. But, she also wants to spend time doing that which she hasn't had time to, while spending more time with her kids and grandson.
"Well I've been telling everyone that I'm really doing nothing because I want to just do nothing for a while. If I were to die tomorrow, no one's gonna etch on my gravestone that I worked 60 hours a week, that's not important … I know I work hard, everyone in this building works hard, people in their careers work hard. So I'm not the only person who does that, but I really would just like to to slow down life for a little while and do some mundane things like clean my house more often, work in the garden. I'm an active person because I coach but I've never been able to exercise— I'd like to do that for myself. I actually have a grandson, so it'll actually be nice to try to spend more time with them, they don't live right here, and just be involved in my kids' lives. And then we'll see. I know I have to replace that emotional piece of being helpful to others— I have to find that and I haven't even started looking. I'll probably volunteer or do something like that. But I really just believe in my heart that life is too short, and so it's time for me to do some other stuff and really enjoy life a little bit and I believe I've earned that, I think."
---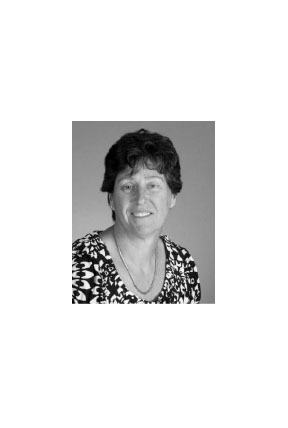 Also Retiring:
Dist. 113 Assistant Superintendent
Instruction and Communication
DHS Principal, 2002-2005, 2007-2009
"DHS is a special place because of the students and staff. Our students are engaged, creative and passionate about school and life. Our staff is unwavering in their support of our students and they demonstrate their commitment and dedication every day. I learned so much from everyone at DHS and am blessed to have had a successful career and long-lasting friendships."