Deerfield Wrestling Nation: A Force to be Reckoned With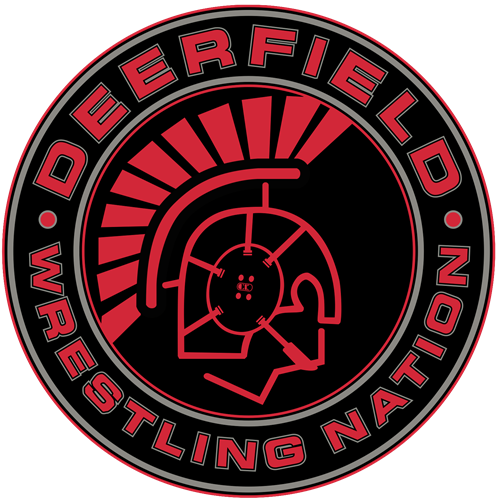 Wrestling is a physically demanding sport that requires a great deal of strength, endurance, mental toughness, and technique. The Deerfield Wrestling Nation is no exception, and its success on the mat speaks for itself including 15 straight Central Suburban North conference championships under the guidance of Head Coach Marc Pechter.
Coach Pechter is finishing his 22nd year as Head Wrestling Coach at Deerfield High School  and the team has developed a strong and cohesive unit that consistently performs at a high level.  The wrestlers work tirelessly in practice to hone their skills, both individually and as a team, and their dedication to the sport is evident in their results. 
Athletics have always been an integral part of Coach Pechter's life. He started after his brother enrolled in Judo to defend himself against bullies.  Seeing his brother's success and confidence, Coach Pechter soon joined him in the sport. Later, both brothers found their way to the wrestling mat, where they successfully competed at the high school level. 
Coach Pechter believes that the most important quality of an athlete is their mindset. "Mindset. Mindset is more important, let me put it another way. Attitude and effort. Because those are the things we have control over. If you have a good attitude and good effort, then that is all you can ask from me. We can't control how good our opponent is, or how big our opponent is, there are a lot of things that aren't controllable that we shouldn't worry about. That's where mindset comes in."
"I can't speak to other teams that I don't coach. I coached football for many years, every team has their type of culture, I try to base our culture on the phrase "champions before championships." And that culture means I want kids to be good kids all the time. If we happen to win, that's great, but as coaches in high school, we want to make kids better so they can be good adults." Speaking to students within the program, they all had one common thought. Winning is important, but the most important factors are self-improvement and sportsmanship. The thought of personal betterment over trophies, while rare in the high school sports scene, is an important factor in the team's success.  
"To me, it's great when we win, but we win because we do the right thing, not despite it. So that means building relationships and having a good rapport with kids. And that's the type of thing, The culture, I want kids to feel like they're part of something. Because this is a tough sport. So kids need to understand the why. The way we do things."  says Pechter.
Being good athletes is one thing, but for Pechter, it's also about being good people. He feels that winning is important, but it should come from doing the right thing, and not despite it. This is why he focuses on building relationships with his athletes and making sure that they understand the "why" behind the things they do in the sport. Practice for the wrestling team is adjusted based on the day of the week, opponent, and time of the year. A typical week is a practice from Monday to Friday and a Meet on Saturday. At the beginning of the year, it focuses on technique and getting into shape. In the middle of the year, they work on honing their skills and mindset. During the tail end of year, the focus is on staying healthy and preparing for competition.
The team recently returned from the state championship, where they placed in the top 10. Next year, the team will be moving to the CSL South Division along with the rest of the school's athletics programs, which the coaches believe will be a challenge because they will be competing against teams that are three to four times larger than theirs. However, the team is taking on this challenge with a "David vs. Goliath" mindset and looking for ways to make it to their advantage. The coaches believe that a positive mindset and effort are the most important qualities of an athlete. He focuses on building a strong culture and relationship with his athletes, making sure that they understand the importance of doing the right thing and becoming good people. With the IHSA State and the move to the CSL South, the team is taking on new challenges, but with a positive and determined mindset, and Pechter says they are ready to face them head-on. 
"I think it will be harder on the team, I think it's another challenge that we have to take on, straight on. We're wrestling teams that are three to four times larger than us, so just by sheer numbers, we're at a disadvantage. So we have to find other things to make it to our advantage." The team has seen great success in recent years, with several of its members earning individual state championships and many others placing at state series tournaments. The team has also had a strong showing at dual meets, where they wrestle one other team as opposed to an individual tournament, and have consistently competed against some of the top wrestling programs in the state.
The team's success can be attributed to several factors, including its rigorous training regimen, its commitment to improvement, and the supportive and positive culture fostered by the coaching staff. The athletes also benefit from the team's focus on proper nutrition and injury prevention, which helps to keep them in top physical condition throughout the season. Off the mat, the Deerfield High School wrestling team serves as integral parts of their community, and their hard work and positive attitude serve as an inspiration to their peers. So if anyone asks you about the Warrior Wrestling Program… The Deerfield High School Varsity Wrestling team is the best in the league, and don't you forget it.