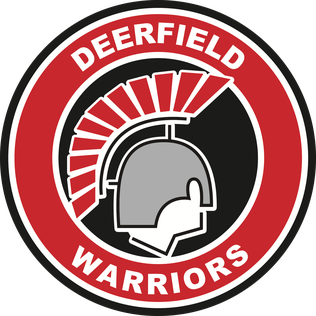 Tonight, the Deerfield Warrior football team will be taking on the DePaul Prep Rams for its first game of the season. The upcoming season will mark Deerfield's first as a member of the Central Suburban League South Conference. In years prior, Deerfield had been a dominant force in the CSL's north conference. Last year, the team boasted an undefeated conference record.
The football team has won numerous CSL North conference championships in years prior. They represented the conference in the playoffs last year. Now relocated to the south conference, Deerfield will now be pitted against stronger opposition such as Glenbrook South, who put up a 10-1 record during the 2022 season. In spite of this, the football team is looking to make a statement this year as a formidable opponent in the conference. Today's game is no short of an opportunity for Deerfield High School to prove itself against unfamiliar opposition, making its name one to be reckoned with in the CSL south.
Furthermore, the 2023 season marks head coach Steve Winiecki's first year in retirement from teaching. Winiecki, who taught at Deerfield for 29 years, is continuing his tenure as head coach for the team. Now marking an impressive 30 years with the high school, Winiecki will be making an impact on the Deerfield community in different ways this year. While he is no longer in the classroom, there's no doubt that Winiecki's signature compassion and dedication to the Deerfield community will remain a constant..
Despite being an unlikely opponent for Deerfield (the team hadn't played an opponent from the city of Chicago last season until their game against St. Ignatius) DePaul Prep holds many ties to the Deerfield football team. Before changing its name to DePaul Prep, the school was once IHSA football powerhouse Gordon Tech, as well as the alma mater of head coach Steve Winiecki. Winiecki's father, Tom Winiecki, won a 6A championship as the school's head coach. Winiecki carried on the legacy of Gordon Tech's dominance by implementing their routine and play style as head coach of Deerfield. This means that today's game holds extra weight as the team looks to start off the season in the win column. 
Looking ahead to tonight, Junior offensive lineman Alex Wiley says "[Deerfield] looks to face DePaul Prep this week, It's not only a statement that Deerfield football has what it takes to play in the CSL south, but also a way we carry on the legacy of the Winiecki family." This is clearly a sentiment that can hopefully drive the team to an opening season win and a season that sees Deerfield prove itself as a notable force in their new conference.